What is Oracle's Apothecary?
First off, WELCOME! I am so happy that you found your way here! Oracle's Apothecary is about helping you with your Spiritual Care in a low key way. We pick the best ingredients for our skin and home care, and we locally source whenever possible. We want you to have the best on your skin and in your home while doing your spiritual maintenance. Health isn't just about what you eat and exercising, it's about your Mind, Body, AND Spirit. Take a look around, use our contact us page if you have any questions. I hope you find what you are looking for to help take you to that next level you are looking for.
We offer...
Quality Skincare Products

Made with natural and locally sourced ingredients

Crystals, Herbs, Books...

We have a huge variety of spiritual products available

Psychic Readings Available

In person and video readings. Schedule today!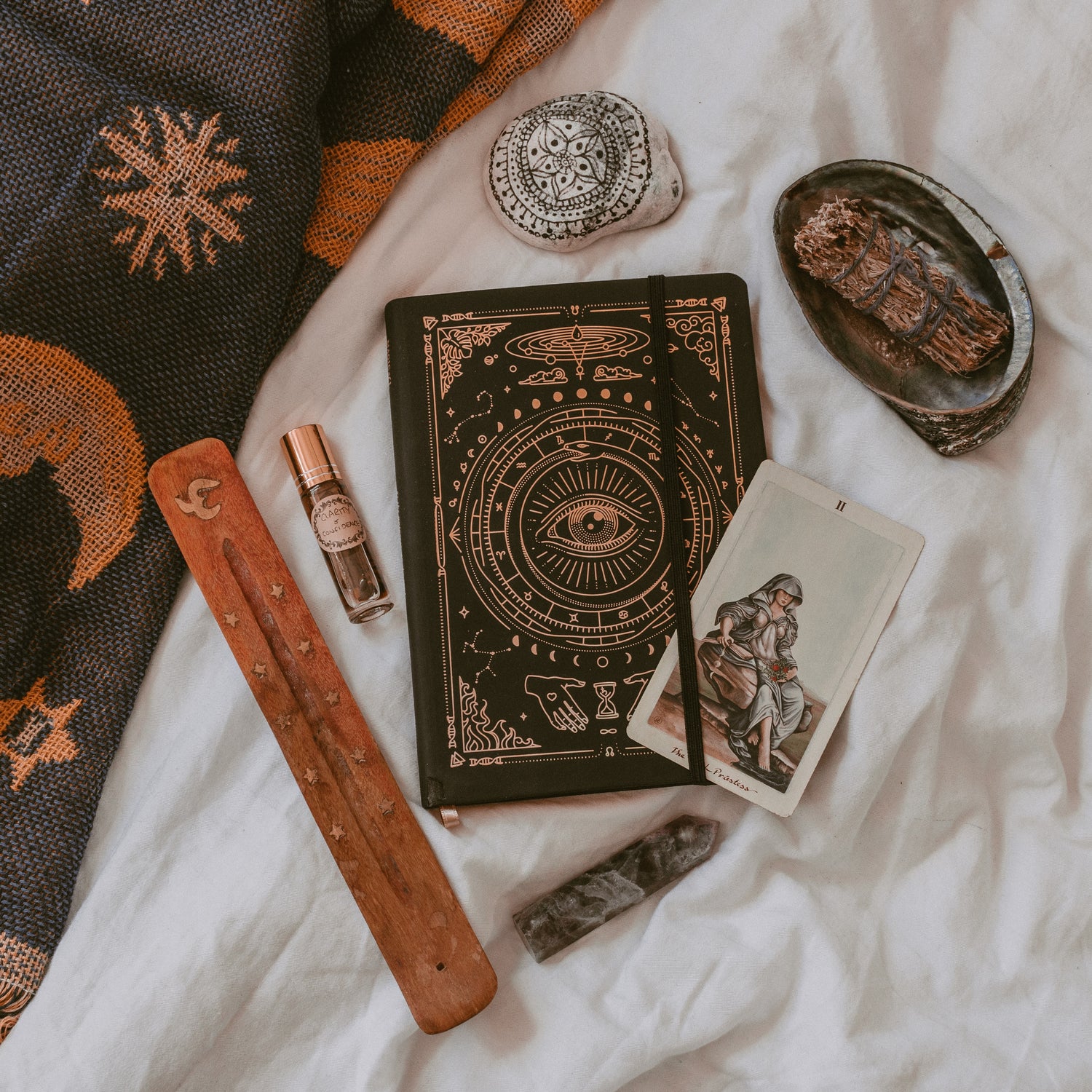 Are you interested in learning more about the metaphysical world?
We have vetted experts that teach classes monthly. Click the button below to check out our current offerings.
Class Schedule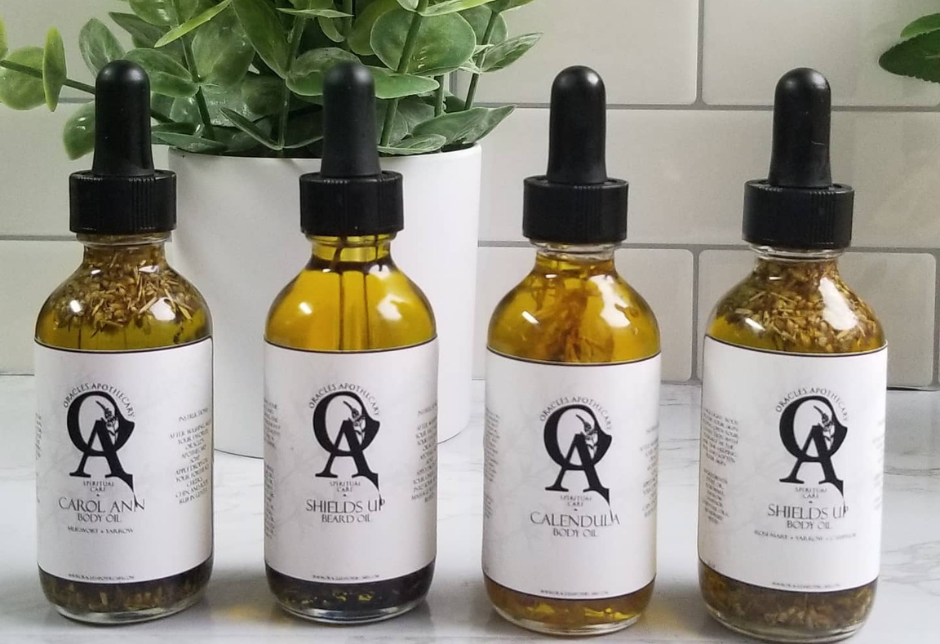 Quick view

Carol Ann Body Oil

Regular price

Sale price

$35.00
Quick view

Shields Up Beard Oil

Regular price

Sale price

$35.00
Quick view

Calendula Oil

Regular price

Sale price

$35.00
Quick view

Shields Up Body Oil

Regular price

Sale price

$35.00
Testimonials




My job is stressful. Emotions always run high and I always feel like I'm bringing all of that home with me. This has really helped me to manage those yucky feelings and leave them where they belong -- with the people who made them. The packaging is beautiful I really like how it looks with the decor on my bathtub. The muslin bag is great and I will definitely purchase again.

Kiersten on Cleanse Yo Self Bath
I just love the Oracle's Apothecary Feelin' Myself body butter. I keep it right on my nightstand for whenever I need to feel myself!! Fellas... talk about keep yo self smooth and stroke-able? This stuff is the shit!! My sack, my back my hands and my jack are so nice!! And for when you and the boys are smelling a little funky, the Oracle's Cleanse Yo Self soaps not only have you clean and ready for action, but all the negative juju from that toxic ex or last night's hookup with that f*ck boy will be washed away and have yo ass ready for handling anyone that looks like he's packing(lawd jesus, thank you for grey sweatpants). So before you decide to kick it on the DL or let yo freak flag fly like the heaux you is... let the Oracle's Apothecary hook you up before you hook up yo damn self!! Get yours today!!

Mileaux
I ordered the Feeling Myself Toner! My skin needed this with Phoenix literally sucking the moisture and LIFE FORCE from my Michigan-born skin! It smells amazing and it's so rejuvenating. It has calmed the rosacea on my cheeks and my daughter's acne. It has only been a couple of days. #receipts I looked up every ingredient and they all are working together as a herbal superpower on my face to get me all the way together. Love love love how it makes my face feel. Oh and it came in the mail quickly all snug as a bug in cute packaging. Thank you Oracle

Sylvia
Just wanted to share what a gem she is. I purchased body butter for my son with terrible eczema yesterday. He was having an especially rough day and ended up breaking the jar. I brought it back to her to see if she had something I could put the remaining butter in. A few tears later while trying to explain what happened (it's been a hard few weeks), she replaced the body butter and gave me some kind words. We can see an difference already with my sons skin. The product itself is worth raving about, but I think it's also important to say what wonderful customer service she provides. Thank you so much for your kindness!

Shelby C. on Unbothered Body Butter